The Arts & Crafts House
Our workshops have been incredibly busy over the last few months, with a surge in demand for heritage flush casement windows and French doors as lockdown eased. Installation partners were able to resume work outdoors quite quickly, and this fantastic character property here in the North West was one of the first to be completed. We're very impressed with the way that this Arts and Crafts style home has been renovated.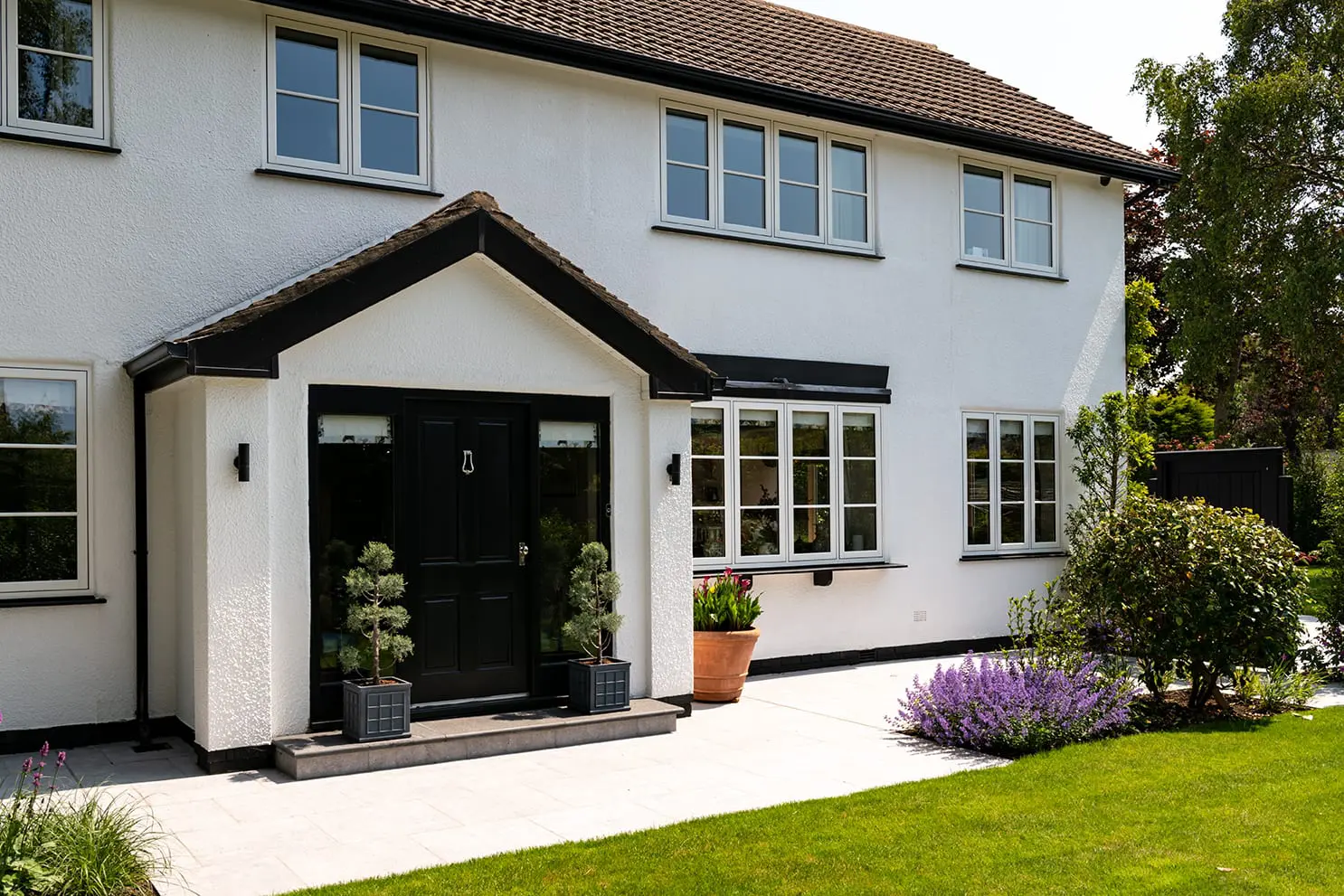 The owners sought to replace the original glazing with modern, energy-efficient windows and doors, without losing the character and charm of the property. Traditional but tired painted wooden frames needed replacing with a similar-looking, modern alternative – the Timberlook Heritage Flush Sash system. In addition to a suite of new, cottage-style windows, large sets of flush French Doors provide access to the outdoor space. Inspiration was drawn directly from the original features, and both windows and doors feature our textured cream woodgrain option. The addition of the single, slim, astragal 'cottage bar' ensure that new windows are a direct replacement for old.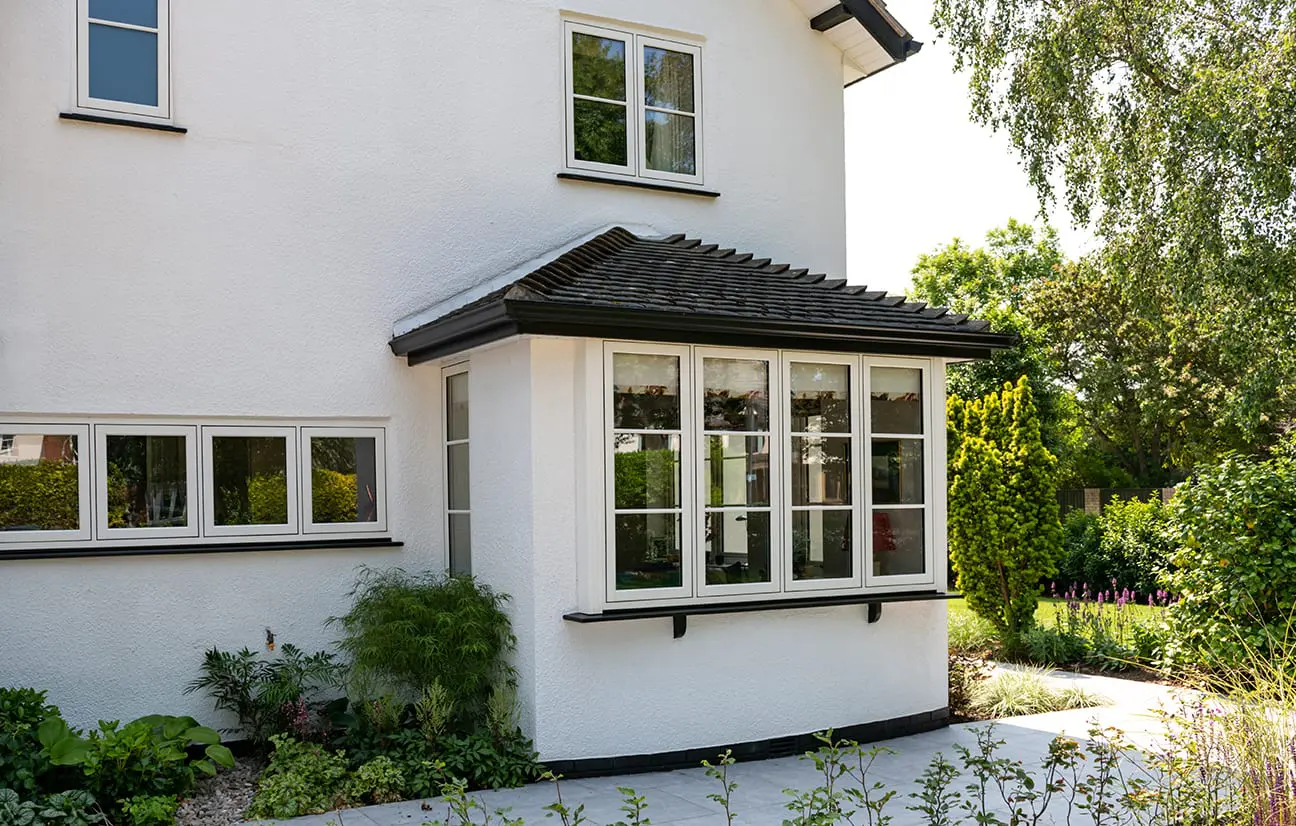 Since their introduction last year, Timberlook flush sash French doors have only grown in popularity. We continue to refine their construction further and can now incorporate side panels with deep rails at the top and bottom. We understand that it's the finer details that can set your project apart from the rest. Our updated design allows the glass heights to match in each of the door and side panels, offering a more consistent and balanced sightline.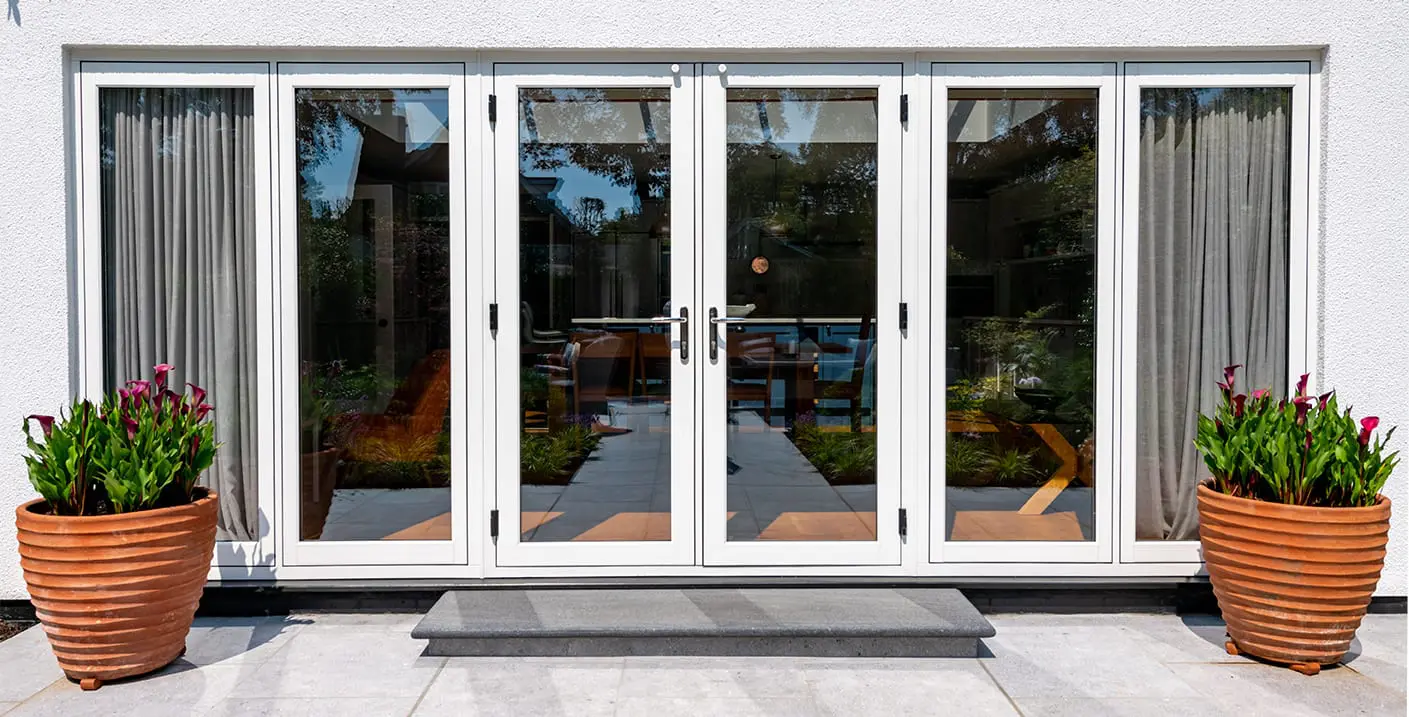 Not only is this feature more visually pleasing, but it adds that extra level of authenticity. Traditional wooden windows and doors look great, but both the initial cost and ongoing maintenance are prohibitive. We create modern, thermally-efficient, uPVC windows and doors that look as though they are built from timber.
Are you currently planning or working on your own period property renovation?  You can request a printed copy of our Timberlook Heritage Windows and Doors brochure online, and we would be happy to put you in touch with your nearest supplier and installer. Click here to contact us today!
31 July 2021
News
Timberlook