The Art of Modern Heritage
Incorporating Timberlook Flush Sash Windows in Historic Homes – Preserving History with a Touch of Modern Comfort
Historic homes have a rare charm that captivates homeowners and history enthusiasts alike. The character, craftsmanship, and stories embedded in these structures are unique. However, when it comes to modern living, historic homes often need help regarding energy efficiency, security, and convenience. Modern heritage Flush Sash Windows made from timber-alternative materials can provide a seamless blend of old-world charm and contemporary efficiency.
The Timeless Allure of Historic Homes
Historic homes boast architectural styles that range from Victorian or Georgian to Arts & Crafts or Art Deco. They are steeped in tradition, often showcasing intricate woodwork and classic window designs that have stood the test of time. However, these charming features can sometimes clash with modern living standards.
The Timber-Alternative Solution
Crafted with precision, custom traditional uPVC Flush Sash Windows replicate the appearance of conventional timber windows while integrating cutting-edge technology and materials. Here's how they seamlessly fit into historic homes:
Authentic Aesthetics: Wood substitute windows capture the essence of traditional wooden frames, complete with precise detailing, meaning you can maintain your home's historical beauty without compromising authenticity.
Energy Efficiency: Modern glazing technology used in wood-effect uPVC windows enhances insulation, helping to keep your historic home cosy while reducing energy costs. You enjoy the best of both worlds – the past's charm and the present's comfort.
Security Features: Most uPVC Flush Sash Windows have advanced security features. Not only does this protect your home, but it also provides peace of mind for you and your family.
Low Maintenance: Unlike traditional timber windows that require regular upkeep, timber-alternative windows are low maintenance, allowing you to spend more time on the things you love and less money on the things you don't!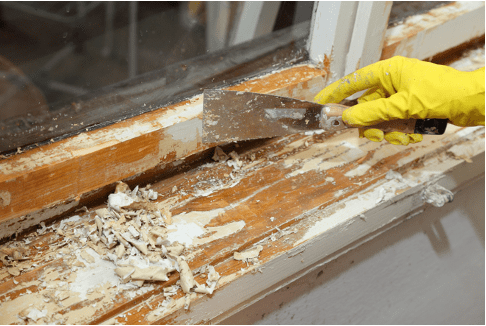 Design Customisation: Many Flush Sash Window manufacturers offer various design options, finishes, and hardware choices to cater to your specific preferences and complement the unique style of your heritage home.
Preserve the Past, Embrace the Future
Incorporating uPVC Heritage Flush Sash Windows into your home is a testament to your commitment to preserving its unique character while ensuring it meets the demands of modern living. It's the art of seamlessly blending old-world charm with contemporary efficiency. This delicate balance pays homage to history while embracing the comforts of today. It's a beautiful way to ensure your home's legacy lives on for generations.